Ever since the first cases of the COVID-19 pandemic reached the country's shores some time at the beginning of 2020, the state of American education can be most accurately described as disrupted. As the first schools began closing in mid-February – albeit for a few days at a time for cleaning purposes and in fairly specific areas with high caseloads – the CDC warned that all schools should at least consider making a COVID plan. Two days later, the first school shut down.
As is often the case with educators in America, teachers, administrators, and school districts rose to the occasion. What does that look like for teachers across the country? We've spoken with two educators to learn more about both the initial challenges they faced from the beginning of the pandemic, as well as to gain a little insight into a day in the life of the American teacher amidst COVID-19. Anne-Marie Emanuelli is Creative Director at Mindful Frontiers in El Prado, New Mexico, as well as District Testing Coordinator for her local high school district. Wendy I. is a teacher at LA Tutors 123, a test preparation, academic consultation, and private tutoring company based in Los Angeles.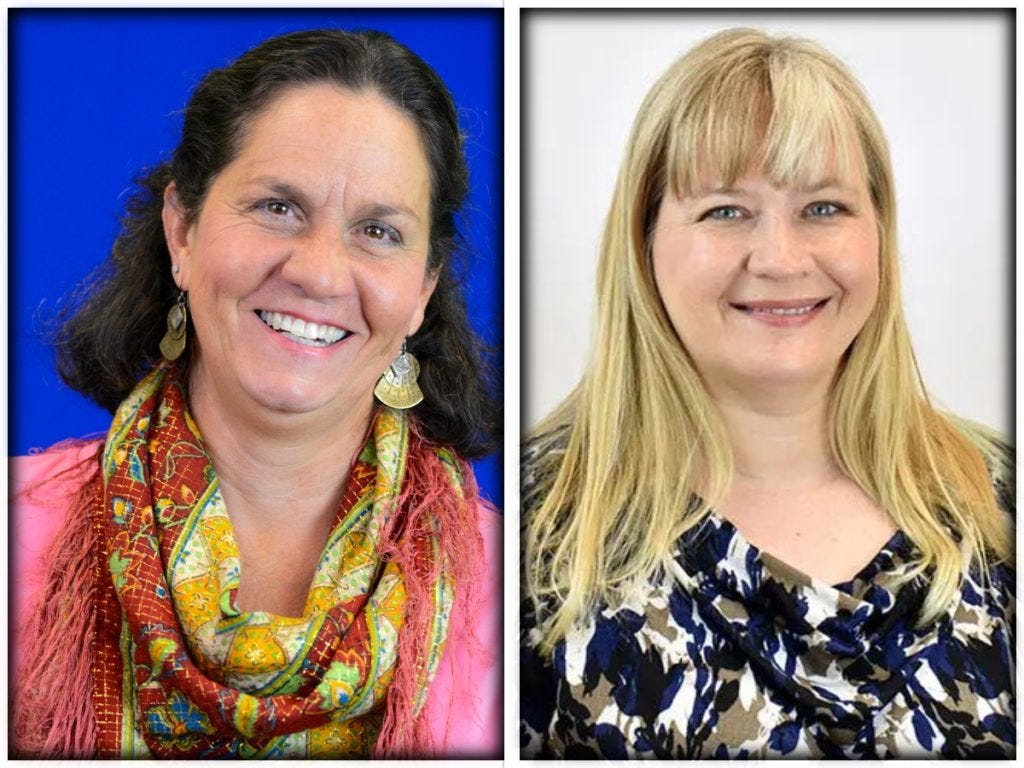 How We Got Here – Spring, 2020

The first shifts to distance learning occurring days before even the World Health Organization officially classified the coronavirus outbreak as a pandemic. It's worth noting that by the date of the declaration, March 11, 2020, nearly a million students nationwide were already experiencing online classes on a district-by-district basis. In fact, the first states wouldn't officially begin closing schools until the next day.

As coronavirus cases (and school closures) began to rise with a trajectory reminiscent of the caseload itself, schools also rose – to the occasion. Teachers and administrators worked tirelessly to craft online and paper-based distance learning schemes. At first, the aim was to last the two to four weeks schools were actually projected to stay closed as case numbers rose at a concerning rate in many areas through the end of the school year. By the end of March, all public school buildings in the country were closed, and teachers were making do with the materials they had at home and a little (read: a great deal of) help from technology.

Classroom Whiteboards
"Not everyone working from home has the luxury of an entire room to simulate a classroom. To do hand instruction, I have used a hand-held small whiteboard… it is more difficult than having a classroom with a large whiteboard. All or most of instruction has to be translated into an online/electronic mode using apps, extensions, and creativity," says Anne-Marie Emanuelli. It's this type of make-do attitude that has dominated much of the shift from in-person to virtual learning throughout the pandemic.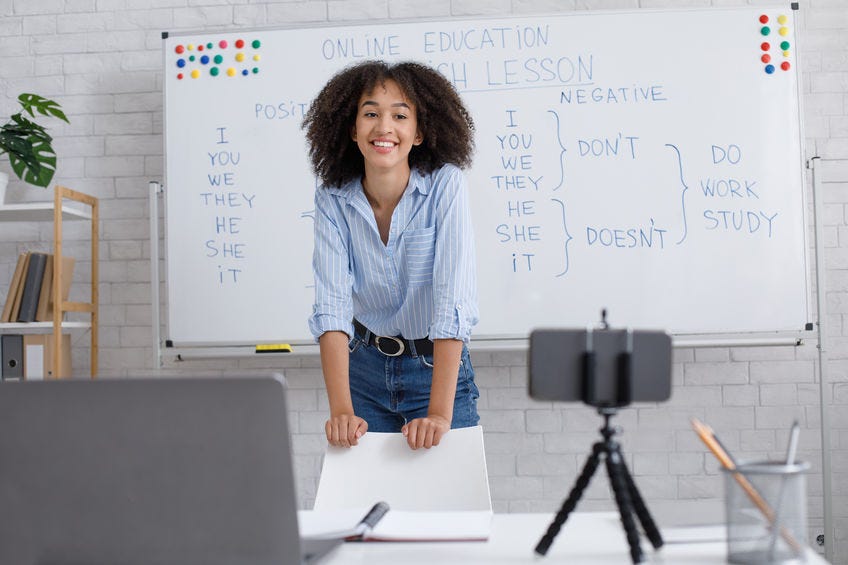 New Skill-Sets – Summer, 2020
Clear Dividers and Sneeze Guards
Amidst a summer filled with talks of funding cuts, forced school opening mandates in some areas, and seemingly interminable closures in others, schools were left in this limbo while most teachers were working harder than ever before to prepare for both potential scenarios. Preparations to open classrooms according to newly minted CDC guidelines began, complete with sneeze guards and plexiglass dividers. Simultaneously, teachers were crafting carefully designed virtual learning programs, some without any indication as to which would eventually be used for the fall 2020 semester. By the time virtual (and physical, in some areas) school reopening dates were set, the outlook for the semester was clear. Teachers and students alike would have to be flexible.

"In this virtual teaching transition, I've adjusted assignments, desk setups, and deadlines. I've learned how to work the deeper aspects of Canvas and Zoom, where the good educational videos and simulations live, and what my students' pets look like," says Wendy I. Wendy isn't alone – nearly half of teachers reported working between 8 and 20 extra hours during the workweek to accommodate these additional responsibilities.

A Day In The Life – Fall, 2020
Now that we're midway through the fall semester, the method of delivery of education in the country remains just as divided as it was at the beginning of the academic year. According to EdWeek's dynamic map of school closures, while four states have forced school openings, the majority of state governors have left decisions to provide virtual, hybrid, or in-person classes up to the individual school district or university. Eight others, plus Washington, DC, and Puerto Rico, have mandated at least partial closures with hybrid or full virtual learning.

Sanitizer Dispensers
With multiple approaches to "COVID learning" cropping up around the country, we began to wonder – just what does a day in the life of a "COVID teacher" look like? While masks, sanitizer stations, and social distancing are dominating the conversation for districts that have returned to in-person or hybrid learning, we wanted to showcase the experiences of those less visible to the public – the teachers who are teaching virtually from homes and district buildings across America, joining the 25% of American professionals still working from home.
Routines Look Different
As you might guess, the regular morning routines have shifted quite a bit from what most teachers experienced in previous years. "[I] wake up about 6:30 am; meditate for 20 minutes in my bedroom (more time in the morning since I don't have to drive to school)... I quickly get dressed, some days I choose to put makeup on, other days not. I don't get "dressed up" anymore; the atmosphere is pretty casual since the pandemic closures last Spring," muses Anne-Marie.

Wendy I. agrees that mornings are quite different than what she previously experienced. "I teach adult High School classes in an asynchronous format from halfway across the country from my physical campus… In the morning, I wake up and check my Canvas messages. I'm two hours later than my campus, so messages are likely from overnight. I decide which k-cup I want to make in the morning and get that brewing while I reply on my phone."

Sanitizer Stations
However, according to Anne-Marie, morning meetings are still very much a part of COVID teaching. "The beginning of the day starts with 'morning meeting,' which is a Google Hangout of teachers, staff and students. Since I work in my bedroom predominantly, I have a sign that I hook up on the door, letting my family know if I'm in a meeting or conference, so they don't barge in or talk loudly outside my door. I also often announce to them, 'ok, I'm going into a Google Meet now, stay quiet.'"
Workspaces Have Changed

Home Office Desks
To teachers and students accustomed to fully-equipped classrooms, complete with SMART boards, tables, chairs, desks, soft seating, and more, the transition to work and school from home has been a bit of an adjustment as well. In fact, Anne-Marie seems to miss the support lent by school furniture and has had to stay flexible with her seating while at home since she lacks a true home office. "I have purchased a variety of work surfaces, from a fold-up table, bamboo lap desk, rolling pedestal (when my back hurts from sitting so much, I can stand while working). As a seating arrangement, I have alternately used the side of my bed, a rocking chair and a fold-up chair."

However, all this flexibility by necessity isn't all bad; it allows teachers and students alike to take advantage of something we as Americans simply don't get enough of – outdoor air. Studies show that even a brief period outside can help boost energy, enhance creative problem-solving skills by as much as 60%, and reduce stress cortisol by 12%. "I took my virtual classroom outdoors and would sit at my picnic table in the sun, enjoying some early tanning opportunities," says Anne-Marie.

Wendy points out another interesting aspect of handling the newly flexible nature of teaching responsibilities while remaining at home – the necessity of multitasking. "As I'm running an asynchronous classroom, my grading, material development, and student communication alternate with housework, other work commitments, and meal breaks." At least in some cases, it appears that teachers are juggling as many balls as ever, even from home.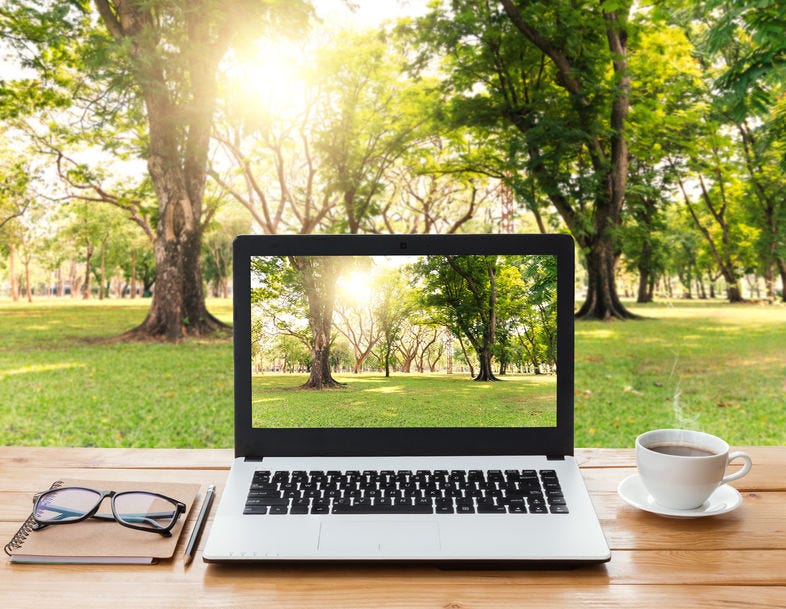 Digital Instruction Challenges
While much work has gone into planning instruction on the district and individual levels, teachers have had to learn new platforms, new software and have encountered new challenges when it comes to maintaining student participation. "As a classroom teacher, we use the Google Calendar meets for an entire classroom experience. Currently, an issue all teachers are dealing with is students signing in but leaving their mic and camera off, so we don't know if they are "there" or not," relates Anne-Marie. "What we are doing to handle this is making it necessary that students turn on their camera at the start of class for attendance and then when we call on them to participate. Also, students must have a picture of themselves as their profile image instead of a funny or cute image. This helps teachers identify the student they are speaking with."

It's an issue that aligns with the state of education at the end of the spring when teachers estimated that only about 60% of their online students actively participated on a daily basis. Wendy I. has experienced a similar eternal state of fluidity when it comes to her new digital responsibilities and the student participation she sees on a daily basis. "I set up the Weekly To-Do Announcement, making sure that all of the links are set, and deadlines on assignments have been adjusted. As we're well into the term, this has a lot of copying and pasting involved to maintain the standardized format... I [also] run Individual, Class, and General Office Hours. They run from no one attending, or a chat session with my in-class tutor only, to deep exploration of the material with students."
Opportunities for Digital Fun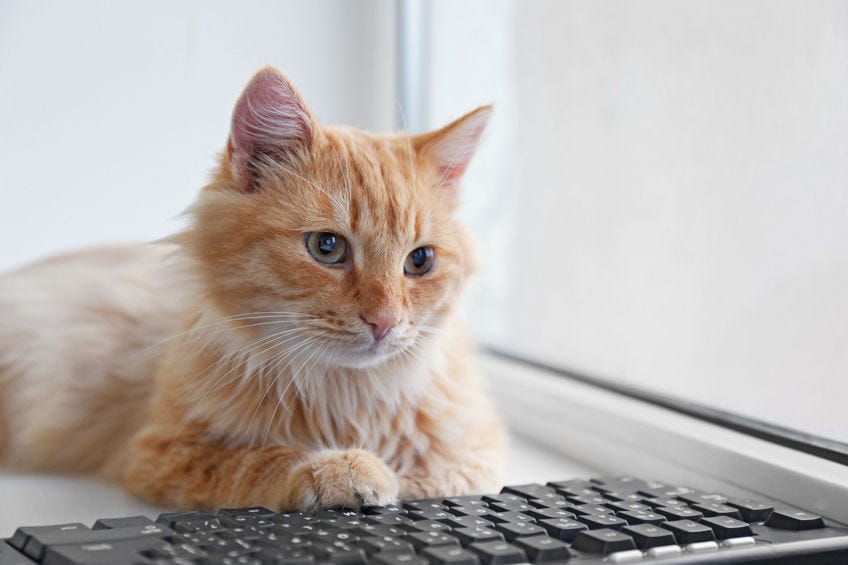 Of course, teachers are teachers because they have a deep, profound love for the profession, and that's something that hasn't changed due to COVID-19. However, a joint survey by the Yale Center for Emotional Intelligence and the Collaborative for Social Emotional and Academic Learning (CASEL) highlighted the single most-reported feeling experienced by teachers back in the spring – anxiety. Since anxiety, worry, and feelings of being overwhelmed due to the challenges listed above can begin to impact teaching and learning, teachers across the country are finding they must continue to connect with their students and promote a light-hearted, understanding learning environment, even though they may not be face to face. "My students were asked to bring their pet or a stuffed animal to class as part of a check-in. [Another time] while tutoring a student, he asks me, 'Can you hear my grandma? She yells a lot so let me know if you can hear her!'" reports Anne-Marie.

Wendy I. reiterates that students and teachers have been able to experience common ground, shared experiences, and similar moments of everyday hilarity, highlighting the potential to build a true connection during virtual learning. "Some students come just to chat, one woman comes, and we show each other our cats over the webcam (hers is usually sleeping, mine is usually meowing and avoiding the camera). My best story was when my cat had a mouse… and my student in Office Hours got to watch me climb onto the back of my chair, where I finished the lesson; it was QUITE dramatic!"

Moving Forward
As our participating teachers' days come to a close, along with the first quarter of the 2020 – 2021 school year, there's a lot to be optimistic about. The challenges of maintaining participation, learning new technologies, and setting up a classroom environment from home are mitigated by the flexibility this model of instruction provides and the hard-earned connections built by teachers and students. Even if virtual instruction dwindles in the future as more districts reopen, virtual learning has allowed us all to experience more of the everyday things that make us human. As Anne-Marie Emanuelli puts it, "We all got to see an intimate look at what brings each other joy."
For more insights into the unique challenges remote and in-person teachers are facing as the COVID-19 pandemic progresses and how premium classroom and home-based products can help you overcome them, trust the experts at Worthington Direct. Our professional insights and wide range of products can assist you in preparing for whatever the future holds. Contact us online or call (800) 599-6636.