Children's rugs not only add comfort to a classroom; they also contribute to making your curriculum come to life. High-quality materials allow for easy cleaning and durability. These rugs and carpets are educational, suitable for unique themes, and ideal for any size space.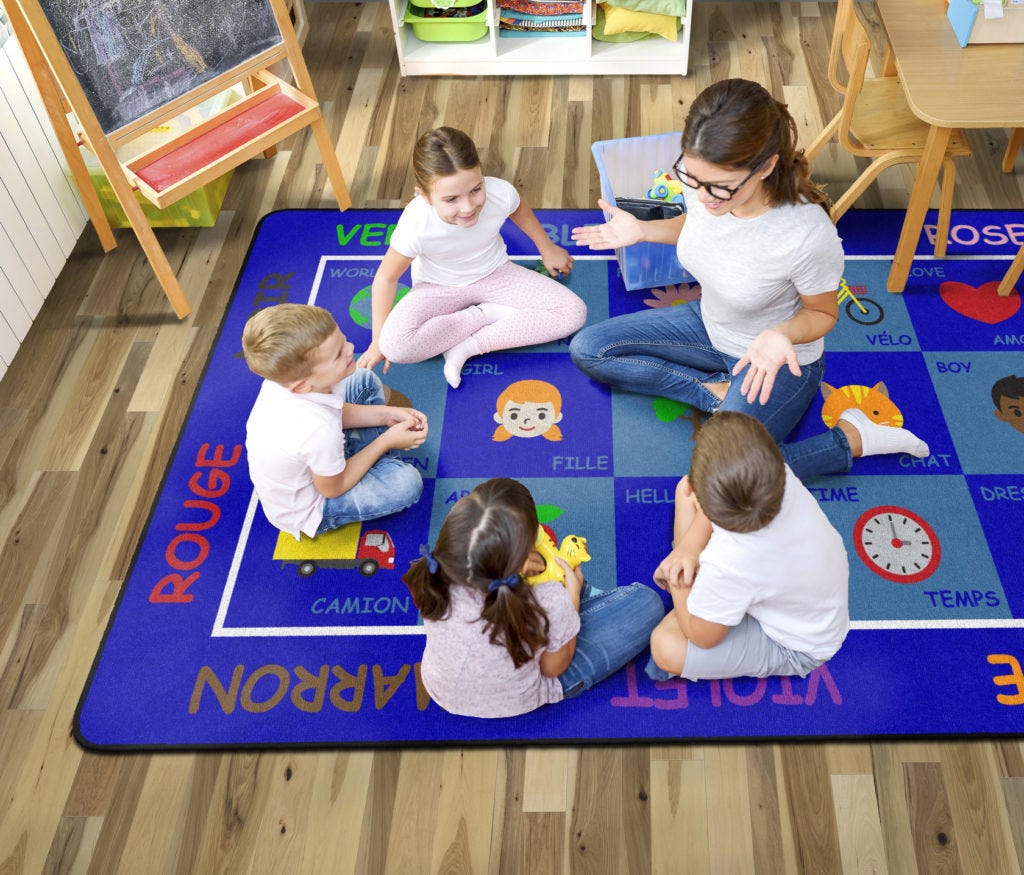 Teach the Alphabet and Basic Numbers
Alphabet Squares Focus on the Hands-on Aspect of Learning
Consider a Spanish Alphabet Rug for the Dual Immersion Classroom
This colorful Bilingual Phonics Carpet introduces the youngest learners to the Spanish alphabet with letter recognition and introductory words. There are various sizes going from 5'4"x7'8" to 10'9"x13'2". This product comes in tufted cut pile construction with a high-fiber density and lifetime antistatic, antimicrobial, and stain protection. It has a Class 1 flammability rating.
Focus on Color Recognition with an Attractive Rug
Combine Counting with Life Sciences
Shopping for rugs and carpets for the classroom gets confusing. There are so many choices. Contact us at Worthington Direct to talk about these — and other — classroom furniture options!