Preparing for the next Vacation Bible School or a new year of children's ministry is always an exciting time. Not only are these events full of learning and fun for the children, but your church is also likely to welcome new visitors during the kick-off of children's events. These programs are a great time to reorganize and freshen up your classrooms to prepare for more students.
Durable Seating
To maximize your space, Color Banded School Activity Tables come in multiple sizes, and you can choose from rectangle, kidney, trapezoid, round, horseshoe, clover, and flower-shaped tables. They're also stain-resistant and easy to clean, meaning they'll hold up to snack and craft time.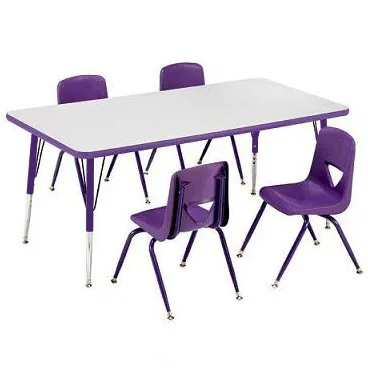 The Berries School Chair comes in four different sizes for Pre-K and elementary students and is comfortable, sturdy, and durable. They come in a variety of colors, so you can easily coordinate with your classroom colors.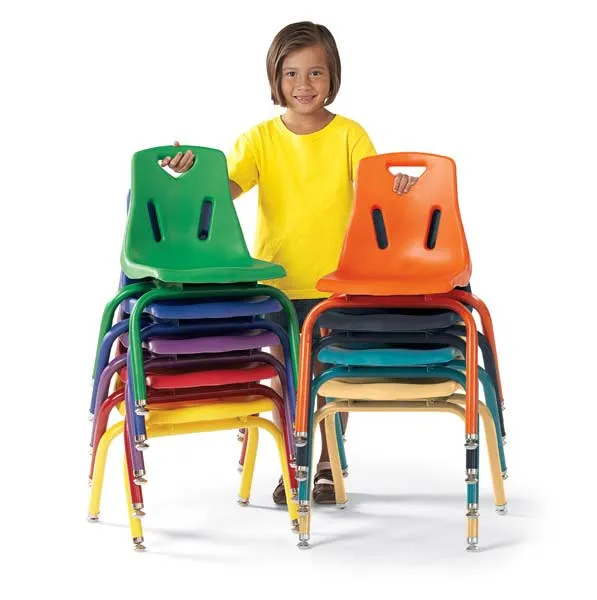 The Contender Series Single-Sided Book Display is an excellent way to feature your books, and children can easily find the title they are looking for. The back doubles as storage for additional supplies, toys, or props for storytime.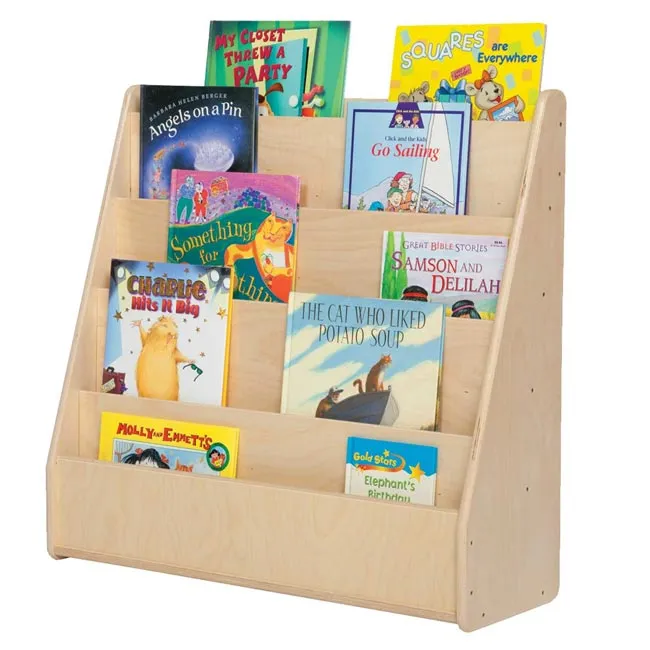 To keep classrooms tidy and organized, the Birch Multi-Section Storage Cabinet makes sorting and storing papers, art supplies or projects simple and easy. The neutral color means it will integrate easily into any classroom decor.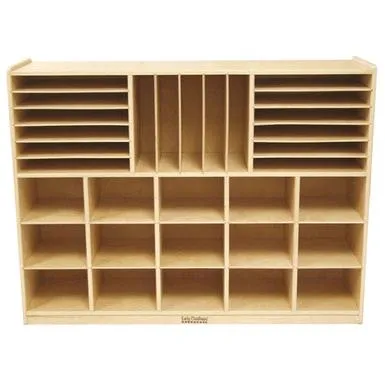 Rugs make nice accent pieces, especially for rooms that aren't carpeted. They also make a great place to gather smaller groups of children for Bible lessons and songs. Precious Names of God is a vibrant rug with a collage of Biblical names, or you may choose one that depicts a Biblical story in pictures for younger students. From oval to rectangle, and in various different sizes, you can find the right rug to fit your space.
Worthington Direct has everything you need for your children's ministry. One of our friendly associates will be glad to help you choose the best furniture to maximize and optimize your space, so contact us today for more information.