Get the most out of your classroom space by selecting the teacher's desk that is right for you. Whether you need a desk that takes up little space or is organized in a special way, a mobile desk will make your teacher's desk a one-stop spot to meet the needs of you and your students. No more agonizing over the setup of your classroom, these mobile desks will make your classroom functional, flexible, and efficient.
Podium Desks
Do you find yourself going back and forth from your desk to the front of the class? A desk that has a built-in podium might be the perfect solution. With all the items you need right at your fingertips, you'll be able to teach without going back to your teacher's desk. The Trend Podium Desk looks as professional as it is functional. With the lectern separated from the desk, you'll find this design attractive and easy to use.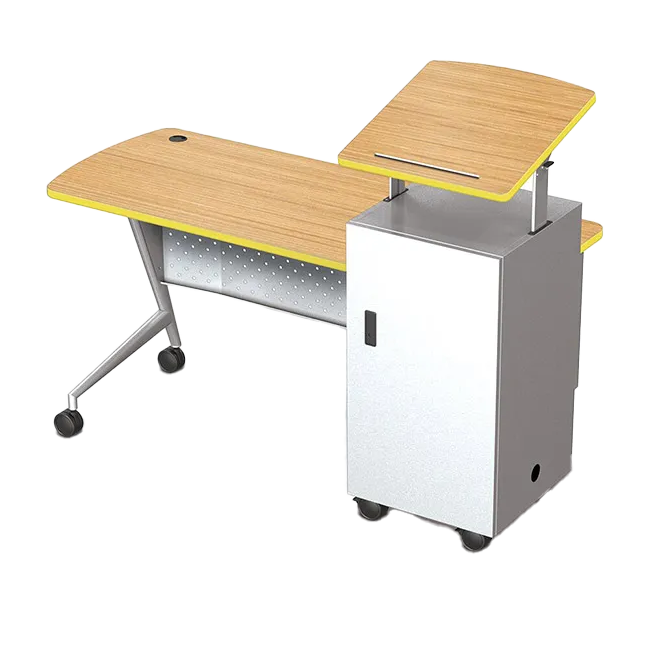 If you want a podium but need to save space, the VUM Mobile Workstation might be the desk you are looking for. With a top space to use as a podium and an additional shelf, an area to hold personal belongings, and even a water bottle, this workstation will not only save you space in your classroom but allow you to position yourself easily around the room. It is truly flexible seating!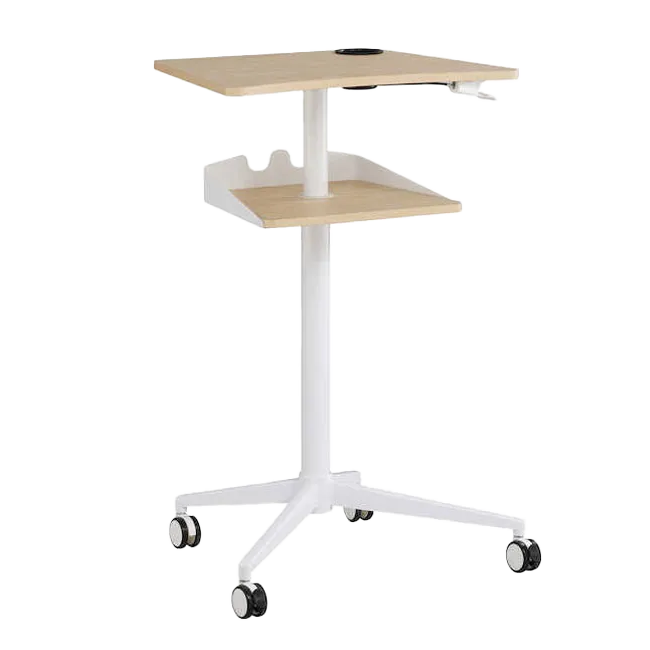 Desks With Student Workspace
Many teachers find that throughout the day they need to work with students right at their desks. Both the Cascade Teacher Desk and Avid Instructor's Teacher's desk allow for the flexibility of having a workspace for students right alongside your own workspace. This works well for students that need additional help on a topic, or for any kind of one-on-one conferencing you will need to do with your students.
Extra Storage Desk
Are you a teacher who thinks of their desk as their home at school? A desk with moveable shelves and lots of storage might be what you are looking for. The Teacher Mobile Workstation with Adjustable Shelves comes in different colors and offers a lot of storage right where you need it.
---
No matter what your needs are, having the right teacher's desk can help you stay organized, keep your classroom looking and feeling fresh, and help you meet the needs of your students. Contact us at Worthington Direct to find out more about our products and how we can help you find your perfect desk!