It's just about every gamer's dream to have an amazing set-up for their gaming PC. Instead of trying to settle for what's cheapest, why not go with what's best? Having the right products to complete a gaming room set up is all about knowing where to look and grabbing what catches your eye, as well as checking to make sure the product provides all the functions you need.
Gaming Desk to Complete Your Gaming Room
It's always nice to have a place to put your beloved PC on. Gaming while sitting on the floor certainly wouldn't be as fun if you're using a PC or laptop, but luckily Worthington Direct has a few great options for your gaming room.
RESPAWN 1010 Series Gaming Computer Desk by OFM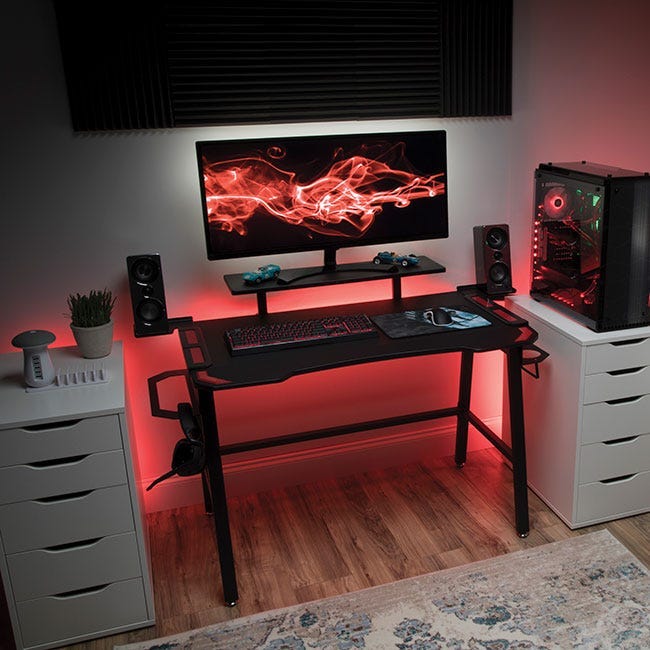 This gaming computer desk comes equipped with a variety of special features to satisfy every gamer. The 1010 Series Gaming Computer Desk can support up to 200 pounds, a beveled front edge, rear corner shelves, a cup holder, and accessory hooks to keep all your cables and headphones organized.
RESPAWN Series Gaming Desk with Mouse Pad Top By OFM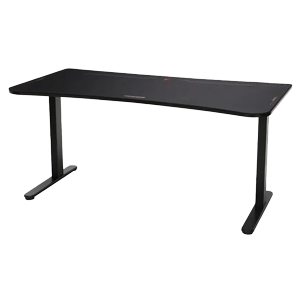 This computer desk is perfect for any gamer, whether you're left-handed, right-handed, or ambidextrous. It includes a curved front edge, adjustable leveling guides, and can support up to 200 pounds. It also has two cross-split openings on the mouse pad and works with grommet holes for cable management. No matter your desktop needs, this RESPAWN series gaming desk with a mouse pad top is a great choice for any gamer.
RESPAWN Series 2000 L-Shaped Gaming Computer Desk By OFM
This computer gaming desk is labeled as a gamer's top asset. It provides ample space for all of your electronics and is perfect for work, school, or play. It has a raised monitor mount, beveled front edge, cup holder, dual accessory hooks, and adjustable leveling guides. The desk can also support up to 200 pounds, meaning you don't have to worry about the weight of your PC or other electronics. The RESPAWN Series 2000 L-Shaped gaming desk is perfect for all your gaming needs.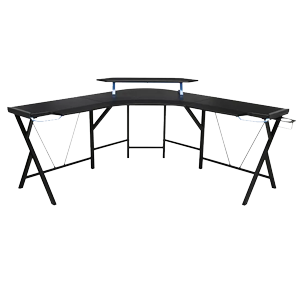 Gaming Chairs to Complete Your Gaming Room
An important aspect of a gaming room is the ability to sit comfortably while you play around on your PC. Bad posture can affect your spine and cause back pain that you don't want to have to endure. Not only does Worthington Direct have great computer desks, but they also have the perfect gaming chairs for you.
RESPAWN 800 Series Rocking Gaming Chair by OFM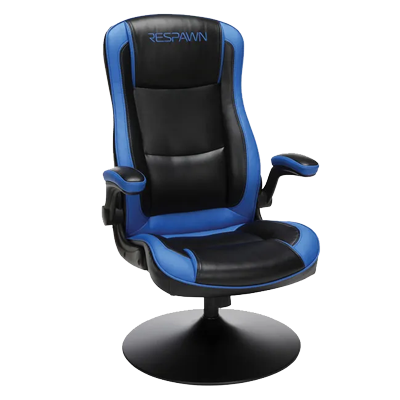 The RESPAWN 800 Series Rocking Gaming Chair is perfect for those who want extra comfort during those intense PC gaming sessions. It supports up to 275 pounds and has stain-resistant bonded leather. It provides extra head and neck support, pivoting armrests, lumbar back support, as well as tilt tension. You can perfectly and comfortably lean back and relax while you're gaming or completing any extra work you may have.
RESPAWN 400 Series Big and Tall Racing Style Gaming Chair by OFM
This 400 series gaming chair is perfect for any of your gaming-related needs, including tournaments and editing your streaming videos for YouTube. It supports up to 400 pounds, has tilt tension for smooth reclining speed, 4D armrests, and an adjustable headrest. You can be comfortable and focused while using this amazing gaming chair.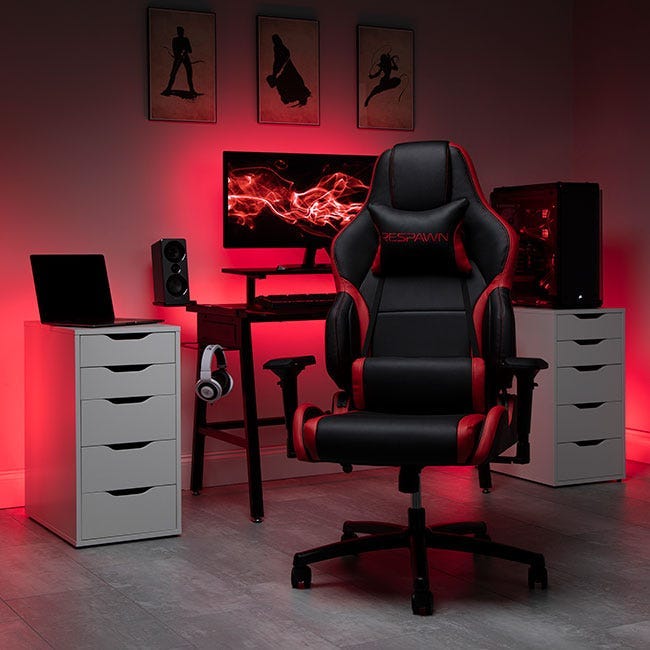 Complete Your Gaming Room With Worthington Direct
If any of these sound perfect for your personalized gaming room, be sure to check out Worthington Direct's website and purchase your new, comfortable, and amazing setup.