December 15, 2021
50 view(s)
Every parent or guardian wants the best for their infants or toddlers when they are growing up. Ensuring that you have what you need in a daycare setup will be one less thing to worry about when the overwhelming drop-off happens! But the big question is, "What are the Daycare Must Haves for Infants or Toddlers?".
Naturally, everybody is always emotional when it comes to daycare, and understanding what one must have is a massive step towards achieving parental goals with Daycare Essentials. The following is a list of daycare must haves in a daycare setup.
Tranquility Infant Crib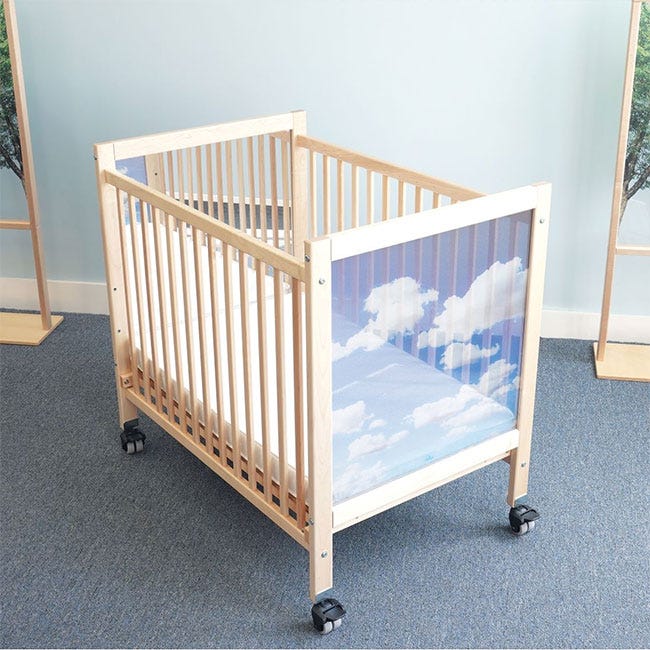 A cozy slumber amid the clouds! Knowing that your infant is safe is one of the best feelings ever. The tranquil clouds accompanied by the maple crib manufactured in the states will always give you the peace of mind you deserve. The product is safe and includes a shatterproof acrylic mirror on the interior headboard and a footboard with a charming cloud scene printed on a clear acrylic panel that provides important visibility of the child inside the crib.
In addition, it comes with a 3-inch mattress with a flexible platform which you can adjust to three different heights. Mounted on four locking casters and constructed in sturdy solid maple and fully compliant with all prevailing CPSC regulations. Keep your infant entertained and eventually sleep without hassle with the tranquility of this crib.
Four, Six, and Eight Seat Toddler Tables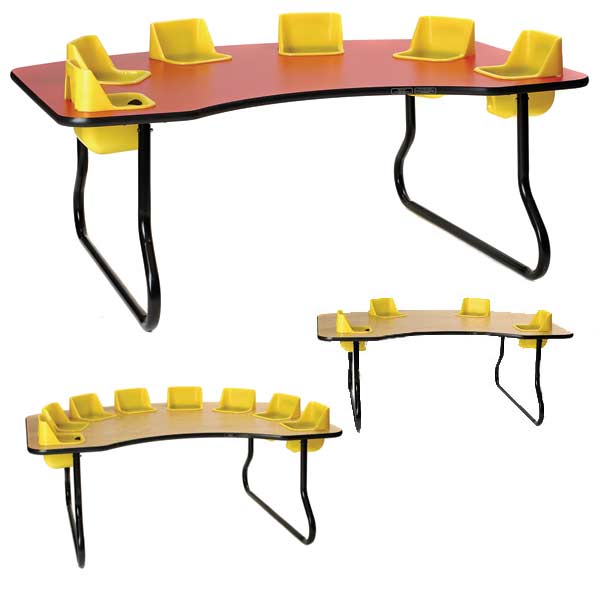 Designed and crafted by toddler tables, the seated toddler tables are explicitly meant for young children. The best scenario is when used in preschool infant rooms and daycare centers. They are best used by these children, especially during lunchtime, playtime, or activity time. They are usually accompanied by a detachable and tough polyethylene seat, which makes cleaning very easy. For safety measures, a seat belt is fitted for added safety. The product comes in various capacities; the tops and seats come in a choice of colors.
Climb and Play 6-Piece Set by Children's Factory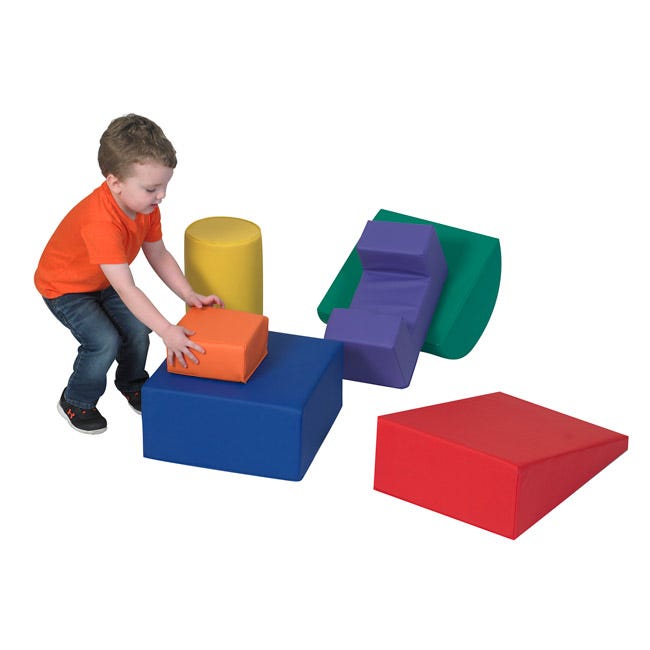 Have crawlers around? This product best suits this group. With the Climb and Play 6-Piece, children can explore more options while enhancing their gross motor skills. Made with simple shapes, they can be positioned in different ways, bringing creativity to your children at an early age. You will find a large and small square rectangle with a cut-out, a ramp, a cylinder, and a half-moon shape with these six pieces. Best suited for children aged eight months and up.
Changing Table with Storage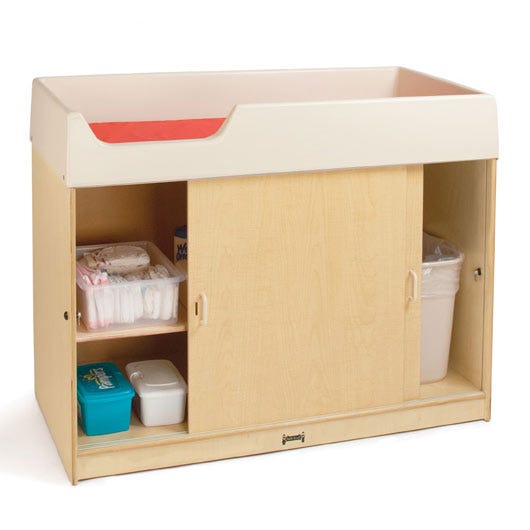 Changing your children's diapers has never been made easy. With this comfort and safety-oriented Changing Table by Jonti-Craft handling your child gets very easy and straightforward. The product has extra deep plastic rails that exceed recommended safety standards. It also comes with a comfy changing pad that makes it easy to change young children's diapers and clothes.
The table is lockable and has sliding doors, allowing ample space for storing your supplies. On one side of the table, there is a fixed shelf. The other is an open space to accommodate taller items that ensure your space is always neat and organized according to ITERS and National Health and Safety Performance Standards.
Toddler Hollow- Primary Colors by Children's Factory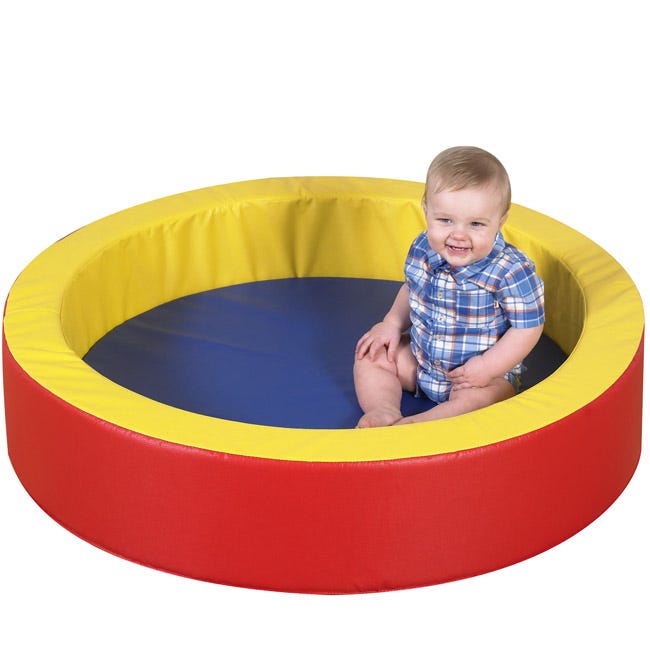 This product is a perfect toddler hollow that offers a comfortable and gentle nestling pace appropriate for engaging socialism for children up to two years. The toddlers always love it, and the soft edges of the toddlers hollow provide a comfy sphere and the challenge of crawling in and out. It is best suited for any daycare or early childhood center.
At Worthington Direct, we work to help you find the right furniture for your daycare needs. With over 20 years of experience, our goal is to provide you with the right resources to furnish your facility. To learn more, contact us! Let's get your daycare ready.