Lockers are commonplace throughout most schools serving as a safe and secure location where students can reliably store their books, personal belongings, or lunch. And for many students, school lockers also serve as a social hub where they can connect with friends or reset between classes. So designating a locker space not only offers security but it also offers students a point of familiarity and sense of belonging within the school community.
Plus, with a rapidly changing and competitive educational landscape, it has also become increasingly clear that when it comes to school lockers, one size does not fit all. Sometimes a student requires more than one type of locker depending on the school curriculum, extracurricular activities, or both! Chances are your school has several areas on campus that require specialized lockers to accommodate unique needs or special equipment. So if you're wondering why should schools keep lockers--well, let's explore the many types and uses to find out!
---
Traditional School Lockers
Single or double tiered lockers are the most common type of lockers found in schools and are often installed in a fixed or permanent location. These types of lockers consist of one or two vertical compartments with a door that can be locked with either a padlock, or built-in combination lock or digital lock. With ample storage space, they provide students with plenty of room for storing books, bags, school supplies, and winter coats.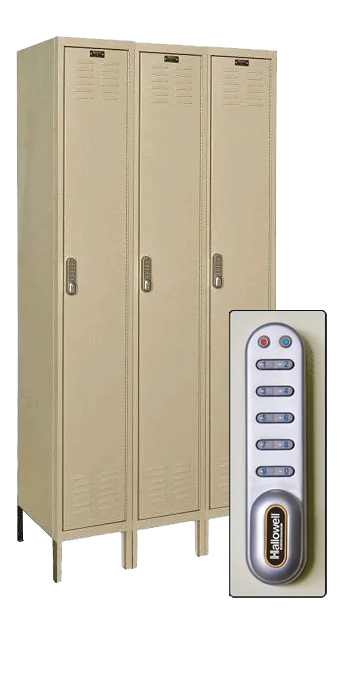 Options like sloped-tops help reduce dust and prevents item storage on locker tops while closed metal bases provide a more finished appearance eliminating the need to clean beneath lockers. Typically traditional school lockers are made of steel for durability and designed to be used year-after-year.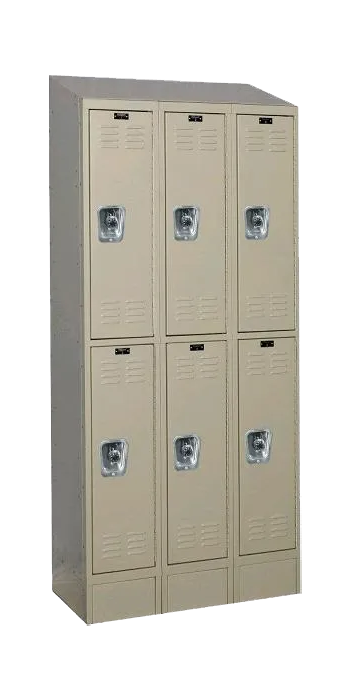 ---
Athletic Lockers, Gym Lockers, and Sports Lockers
Athletic lockers, gym lockers, and sports lockers are usually larger than traditional school lockers and designed specifically for student athletes to store sports equipment, helmets, pads, and uniforms in a secured space. An important part of a team's infrastructure, athletic lockers are used by student athletes in a wide range of school sports, including football, basketball, baseball, swimming, and soccer.
While features vary, many have open fronts, specialized ventilation systems, hooks, and extra shelves depending on the team's needs. Quality athletic lockers can be made of wood, metal, or plastic and often have antimicrobial finishes for enhanced sanitation and protection around humid areas like swimming pools.
---
Cell Phone Lockers and Digital Device Lockers
As the name suggests, digital device lockers are designed for storing laptops, cell phones, iPads, and other electronic devices. They often have built-in power outlets for charging the devices and may have additional security features such as fingerprint scanners or keycard access. Digital learning, to varying degrees, is now commonly implemented in classrooms from early childhood through the University level.
With this in mind, it's a good idea for schools to actively invest in digital device lockers for their testing centers, STEM labs, libraries, computer science labs, school offices, or their classrooms with specialized e-learning programs. Quality digital device lockers will provide peace of mind by ensuring devices are both reliably charged and stored in a safe and secure location.
---
Like athletic lockers and digital device lockers, music instrument lockers are designed for a very specific purpose—to provide a protected environment where schools can safely and securely store musical instruments when not in use.
They are typically found in orchestra rooms, band rooms, auditoriums, performance venues, or music studios. Music instrument lockers are available with or without doors, but it's important to source ones that are scuff resistant and, if doors are included, allow for good ventilation to prevent moisture build-up near fragile instruments.
---
Early Childhood Lockers and Pre-K Lockers
Early childhood and Pre-K lockers are smaller than traditional lockers allowing young ones to develop a sense of independence by learning to care for and put away their own belongings. They feature easy to reach low shelves and hooks for lunch boxes, jackets and backpacks and are available with or without doors.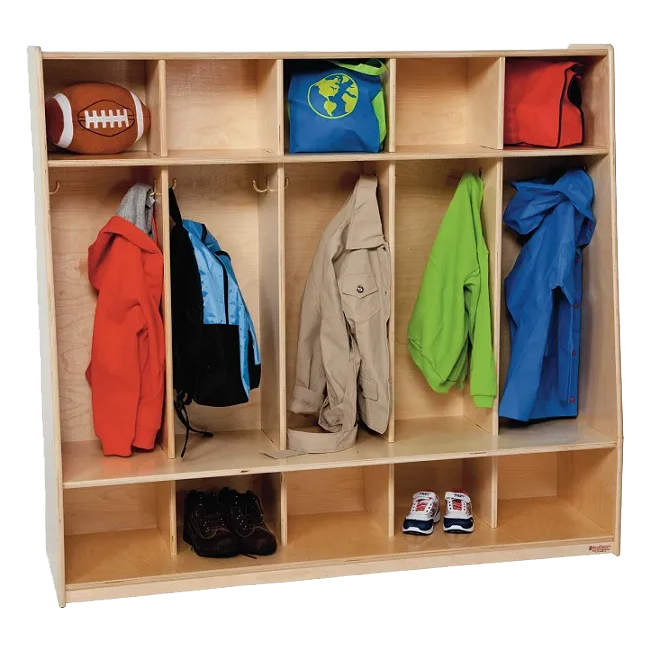 Regardless, of whether you choose open-front lockers or ones with a doors, it's important to make safety a top priority. Look for Pre-K lockers that have rounded corners for maximum safety and ones that can be mounted to a wall to prevent tipping. Finally sourcing early childhood lockers with safe, durable finishes that resist stains and can handle commercial cleaning will ensure the locker will look brand new even after many years of use.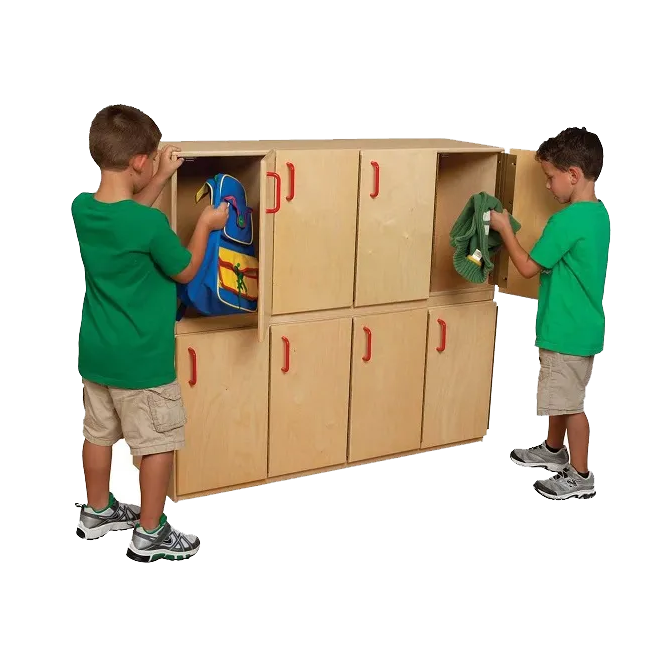 ---
Now more than ever, it's important for schools to provide access to both traditional and specialized lockers throughout their campus to support the learning needs of their students. Does your school have unique school locker requirements? Worthington Direct can help! Our experienced staff will help you select a durable school locker that meets your size and capacity requirements. Contact us today for more information.