Furniture Hacks for Child Friendly and Multipurpose Classrooms
Teachers are working hard to create learner-friendly spaces and exciting educational adventures for their students. They have a huge toolbox - lesson plans, games, activities, and endless creativity. Learn how versatile furniture can be used to assist them in creating wonder and joy for young learners.
1. For Students Who Need an Active Sitting Option
Try these incredible Floor Tables and Sonik Rocker packages. No more wriggling is needed! Student-centered seating helps kids sit, rock, or focus while keeping them engaged in learning. This teacher-approved hack is so popular that it has teachers using DonorsChoose to bring flexible seating into their classrooms. Check our full range of flexible seating options for active bodies.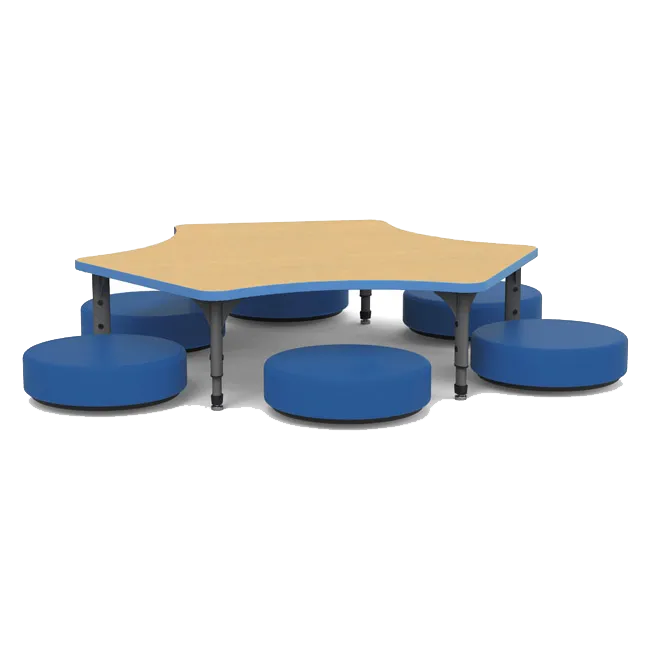 2. For the Student Who Needs a Distraction-Free Work Space
This 3-piece multipurpose table and chair combination can create a calm nook in a busy classroom. Perfect for some focused reading, math, or crafting activities. Versatile and weather friendly, it can be set up outside for STEM projects or recess play too.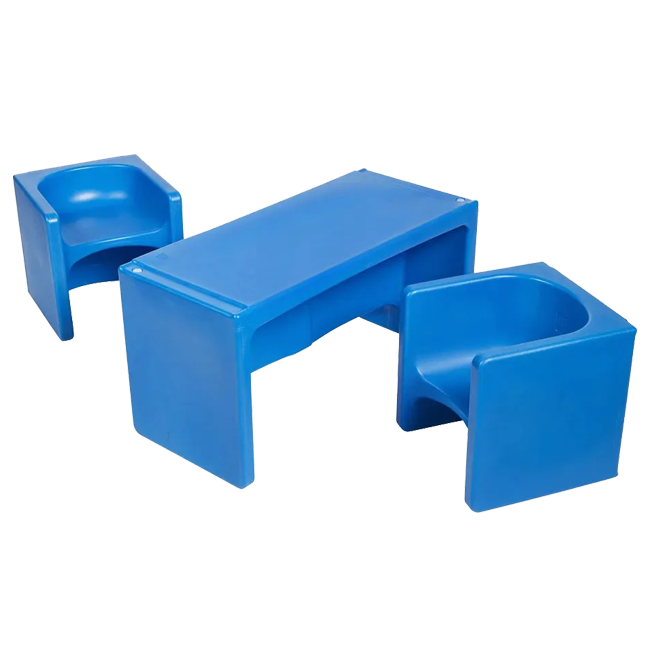 3. For Collaboration Projects and Play
These attractive bentwood table and chairs are colorful and friendly. Students can play, learn, converse and do experiments together. Portable and weather friendly, these create a dynamic and fun classroom space. Use them indoors or outdoors.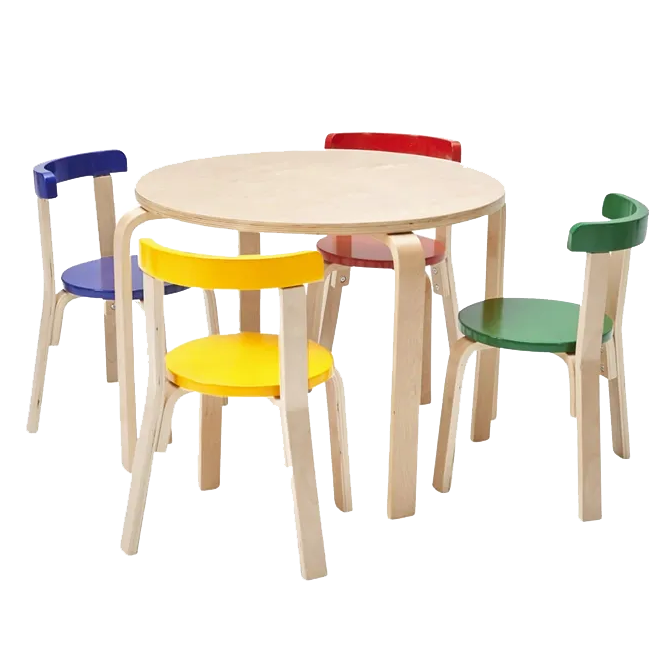 4. For Creating a STEM Corner
21st-century classrooms need a STEM activity space. Here, little hands can play, make a mess and learn with a friend. With easy storage, the mess is contained but the fun is limitless!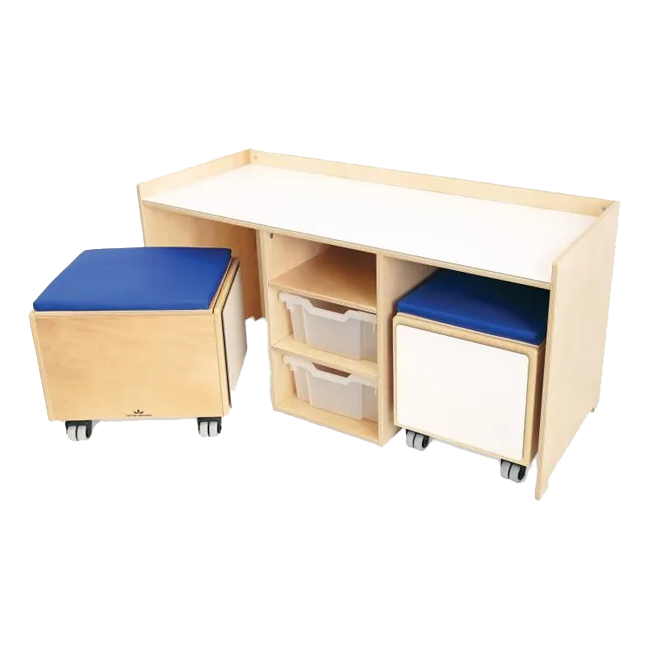 5. For Incorporating a Writing Nook
This charming and functional Dual Writing Center can become your writing station. It can house two student writers and multiple class supplies. It allows little learners to draw, journal, and develop their writing skills.