In 2020 and 2021, Congress passed three stimulus bills that provided $279 billion as relief aid for schools through the Educational Stabilization Fund. These funds are designed to address the challenges schools face in reopening campuses and closing achievement gaps caused by the COVID-19 pandemic.
After servicing the educational sector for over 24 years, we know that schools are often on a very tight budget. We encourage schools to apply for the available funding to make sure all students are given every advantage possible.
The dense language in the legislation poses a challenge for educators trying to figure out how to apply for funding and then use the funding. Fortunately, it's much easier than the legislation makes it seem.
We've created a quick guide highlighting the first steps to accessing your educational stimulus funds.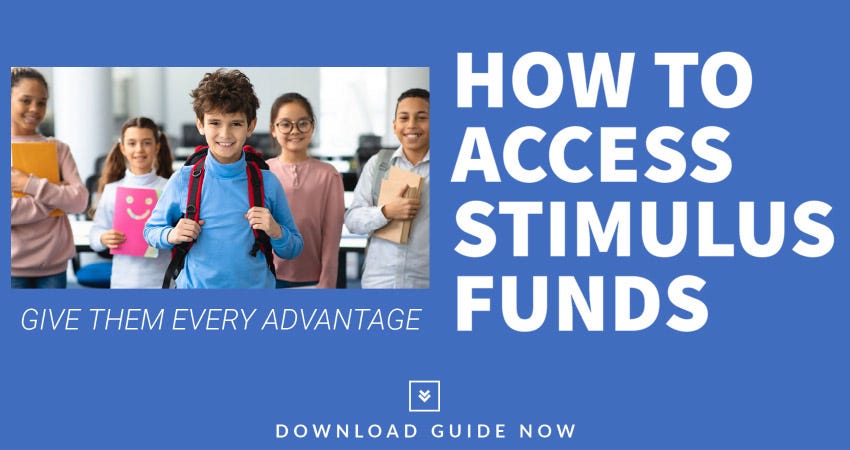 We have your back with school furniture and social distancing solutions. But these stimulus funds will allow schools to purchase technology, make building improvements -and most importantly- introduce additional teaching staff, along with tutoring and enrichment programs.
Learn more about stimulus funding for schools and apply prior to deadlines. Have a safe and productive school year!