If you work from home, it may be time to upgrade your home office chair. Picking the right chair for your home office may feel overwhelming. A good way to make this decision is to consider what type of worker you are. Are you a functional, active, or stylish worker? This guide will help you find the best home office chair to fulfill your needs: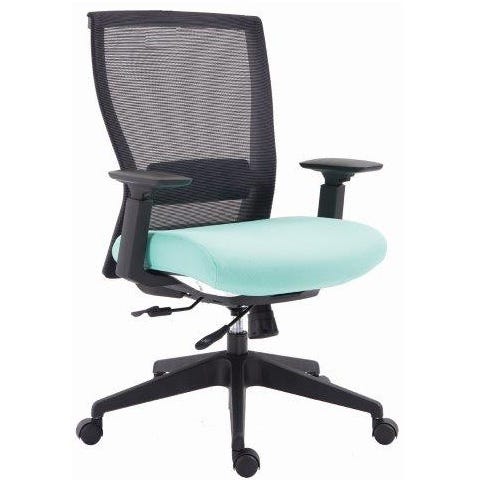 For the Functional Worker
A functional worker is someone who needs a simple office chair that is practical, comfortable, and affordable. They may be pleased with their chair in their office building and are looking for something similar. If you fit this description, a mesh office chair is the best choice for you. Mesh office chairs are comfortable, practical, and adjustable. The mesh provides breathability during a long day of work. They can still be stylish, like the OFD Mia Series chair that has several seat colors to choose from. If you don't want to spend a lot of time picking a home office chair, this choice is straightforward and affordable.
For the Active Worker
If you like to move around while on the phone or stand while you work, you are an active worker. Active workers don't like to sit still. If you are this type of worker, you may already have a standing desk that offers flexibility and movement in your workday. A great compliment to a standing desk is an office stool. An office stool provides you with the option of support without the commitment of a big office chair. If your job is hands-on and requires you to get up and move around a lot, an office stool is likely the best choice for you. If you are active but still want back support, consider this work stool.
For the Stylish Worker
A stylish worker already has an aesthetically-pleasing home office. Your office is well-designed and carefully thought out with function and style in mind. If you fit this description, consider an executive office chair. The stylish Mia Office Chair by Olio Designs can fit right in with your home décor. An executive office chair is also a great option for someone who may not personally prioritize style, but their job requires frequent video calls. If you need a professional and stylish backdrop for frequent video calls, you should consider getting an executive office chair.
Contact Worthington Direct if you would like more assistance picking the perfect at-home office chair or more information on our office furniture selection.