If there's one thing the year 2020 has taught us, it's that good hand hygiene is more important than ever. 
According to experts at the Cleveland Clinic
, it's one of the simplest and most effective ways to keep yourself and the people you love healthy.
Practicing good hand hygiene involves regular handwashing. Unless hands are visibly soiled, an alcohol-based hand rub is preferred over soap and water in most clinical situations due to evidence of better compliance compared to soap and water. Hand rubs are generally less irritating to hands and are effective in the absence of a sink...Hands should be washed with soap and water for at least 20 seconds when visibly soiled, before eating, and after using the restroom.  (CDC)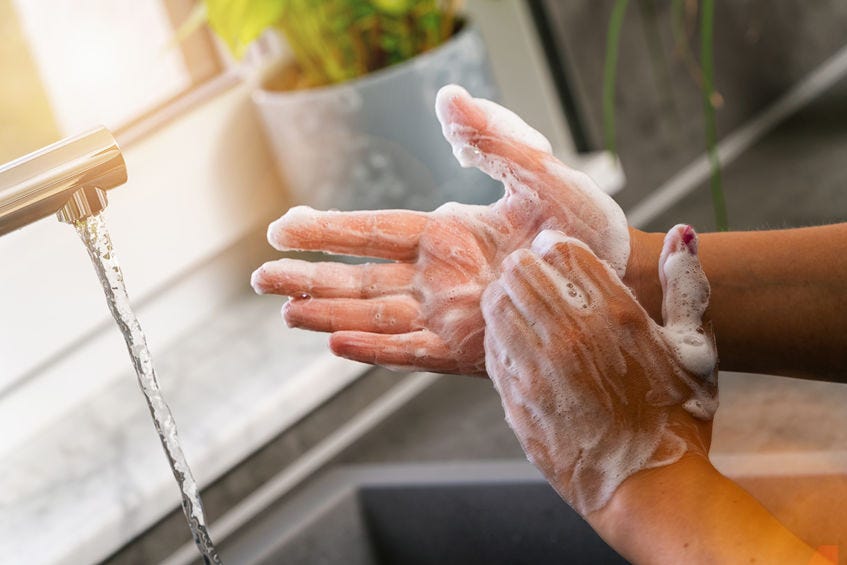 Which is all very well unless you do not have ready access to clean water.
What Are Portable Handwashing Sinks?
[caption id="" align="alignleft" width="415"]
Clean Hands Handwashing Station by Jonti-Craft[/caption] If you want to help people keep their hands clean while they're on the go, this is a safe and cost-efficient way to do so. Portable
handwashing stations
are designed to work without traditional plumbing hookups. The sink is capable of holding up to five gallons of clean (non-potable) water.
Jonti-Craft's
portable handwashing sink makes it possible to keep hands clean and sanitized no matter the setting. Though portable, these handwashing sinks do meet all major licensing requirements. This makes them a perfect choice for schools, churches, and public buildings. If positioned near the entrance, they can provide a way for people to clean their hands upon arrival and exit. Unlike standard sinks, portable handwashing sinks do have limited capacity. They require routine care and maintenance to ensure a steady supply of clean water. For many situations, however, they're the perfect fit.
We Can Help
Here at Worthington Direct, we're always on hand to talk. To hear more about our Portable Handwashing Sinks or any of our other sanitation and health products, please feel free to 
contact us
 at any time.