School Furniture Supplier Announces an Education Contest and Sweepstakes open to all US Schools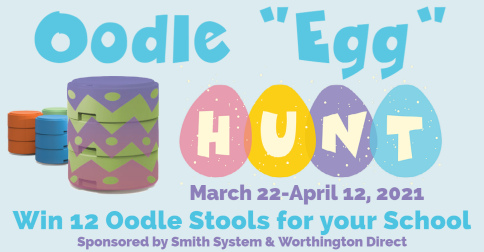 Worthington Direct has teamed up with co-sponsor Smith System to give back to teachers. Being our frontline workers in education, schools, districts, and all staff members pivoted quickly to meet the needs of children. Now, it is our turn to give back. The Oodle "Egg" Hunt begins on 03-22-21 and ends on 04-12-21.
Oodle Stool by Smith System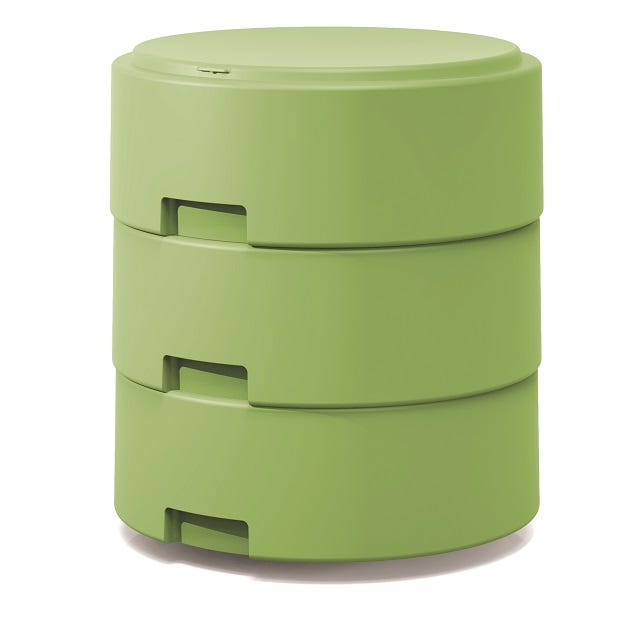 Oodle is a new active seating line. Its 10-degree rocker base allows for versatility, which gives learners some room for movement. At the same time, the student does not develop the feeling of being off-balance. This is due to an innovative rocking base feature that creates a stop at the base's perimeter.
Oodle Stool in Apple Green by Smith System
The seats come in various attractive colors and accommodate weight capacities of up to 250 pounds. Proudly manufactured in the USA, the seats come with optional extra movement discs or felt pads for hardwood floors.
Because alternative seating has shown great results in the classroom, Worthington Direct and Smith System have teamed up to provide one lucky winner with a dozen Oodle Stools for their classroom. Teachers may enter the sweepstakes. Moreover, anyone aged 18 or over may enter and nominate a teacher of their choice. Worthington Direct will pay the shipping costs to the winner.
It is time to have fun, but safe spring celebrations! Do not wait, enter the Oodle "Egg" Hunt Education Contest and Sweepstakes today.
Worthington Direct is a school furniture supplier that has been business for more than 24 years. The company gives you access to high-quality furnishings at competitive pricing and efficient shipping. Get more information by calling 800-599-6636 or connect online by visiting the company's website.