From preschool to university, your students deserve the best opportunities for learning, exploring, and developing their scientific skills. To create a safe and engaging atmosphere, it is important that you have durable and safe science lab furniture.
Multi-Use Classrooms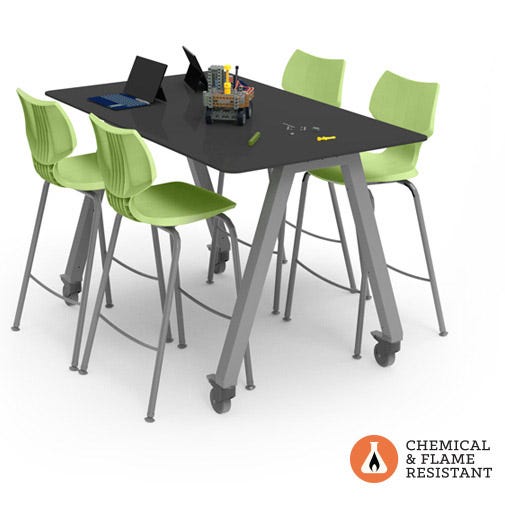 For a multi-functional classroom, the Trespa TopLap Plus Planner Studio Tables by Smith System combines style and durability for an ultimate, productive learning environment. The tables have more than enough workspace, are easy to transport, and the heavy-duty steel frame makes them excellent for daily labs, photography, and art. This makes the Trespa tables an excellent option for sharing between science and art labs.
Chemistry Labs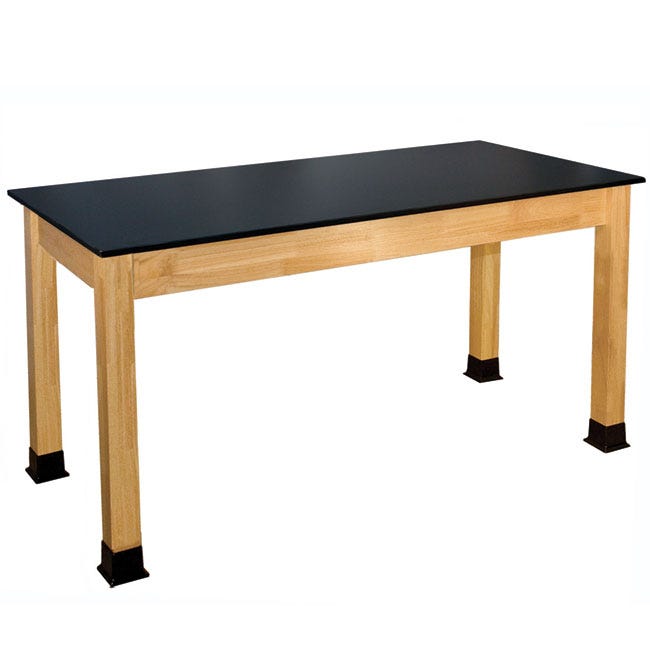 Your chemistry labs will benefit from the chemical resistant epoxy resin tabletop of the Superior Epoxy Resin School Chemistry Science Tables by Allied. These strong, sturdy tables come with black leg boots to protect them from chemical and acid spills. It has a 36" standing height, and Allied's hardwood stools are an excellent companion to these tables.
Shower & Eye Wash Stations

To protect your students, the Shower Eye Wash Station by Diversified Woodcrafts is a necessity. When dealing with chemicals, access to this emergency drench shower head will give your school and students peace of mind regarding their safety. There is also storage space with adjustable shelves, and an ADA model for wheelchair access, making this an ideal piece of furniture for any lab.
Collaborative Workspaces
A workstation that provides a collaborative workspace and easy storage is necessary for science labs. Students can work together and have supplies easily accessible at all times. The Reflection Workstation by Wisconsin Bench has double-sided doors, adjustable shelves, and heavy-duty casters that make it easy to move. Additionally, it makes a perfect reflection when paired with a second workstation. With colors and sizes to choose from, this workstation gives you the ability to genuinely customize your science lab.
Perimeter Science Lab Workstations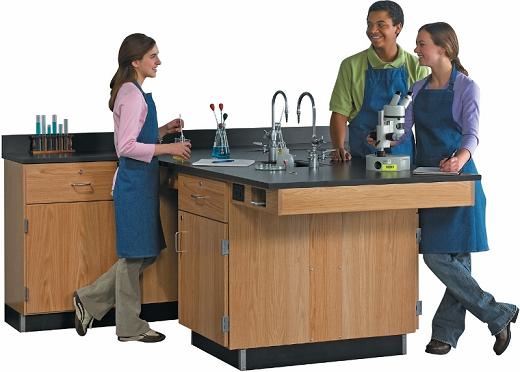 If your lab needs to make use of wall space, the Perimeter Science Lab Workstations w/ Epoxy Tops by Diversified Woodcrafts are an ideal solution. They are specifically designed to utilize walls. The 1" thick epoxy top means you'll have excellent chemical resistance. There is ample storage for lab equipment and enough workspace for up to four students. These workstations can stand alone, be grouped together, and can have sinks and fixtures added. This gives you the ultimate flexibility for designing an efficient science lab.
If you have questions about designing your science labs, Worthington Direct has the knowledge and experience to help you create a safe and productive learning environment for your students. Contact us today, and we will help you create the best possible learning space for your students.