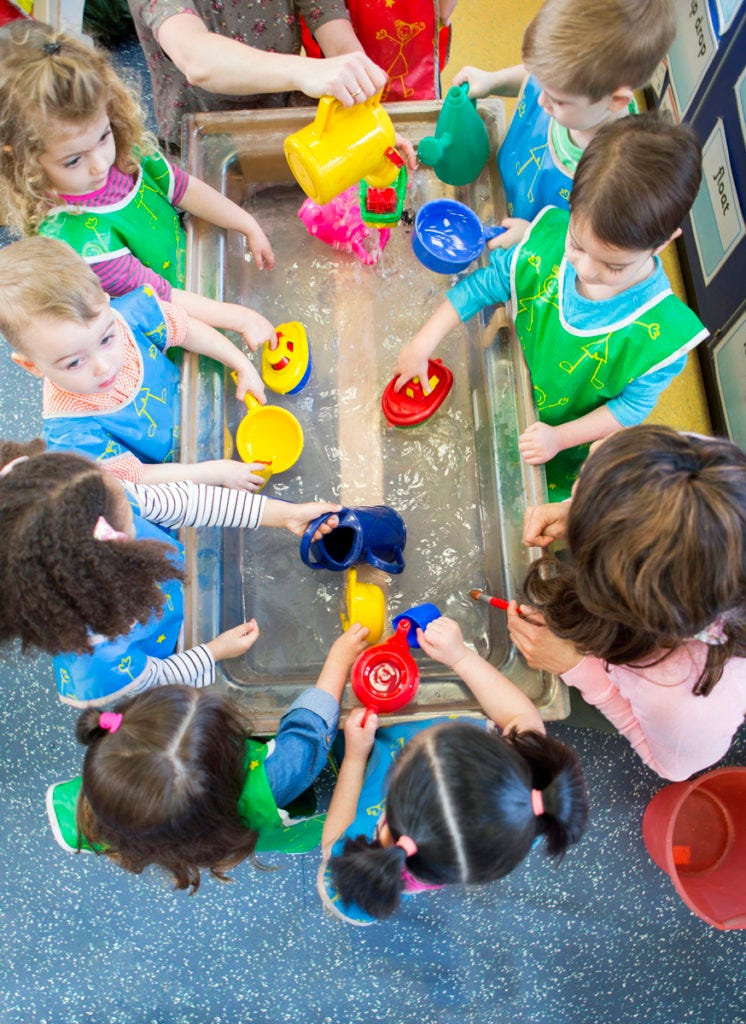 If you aren't using sensory tables in the classroom yet, it is time to introduce your students to the fun and engaging child-sized tables that can play host to an array of materials. Sensory tables encourage children to use all of their senses through play and exploration. It gives them the opportunity to develop fine motor skills, exercise creativity and refine their problem-solving abilities.
If you're already a fan of sensory tables, you may be wondering how you can adapt the sensory table experience or integrate it even more into your classroom to continuously challenge your students.
Choose the Right Sensory Tables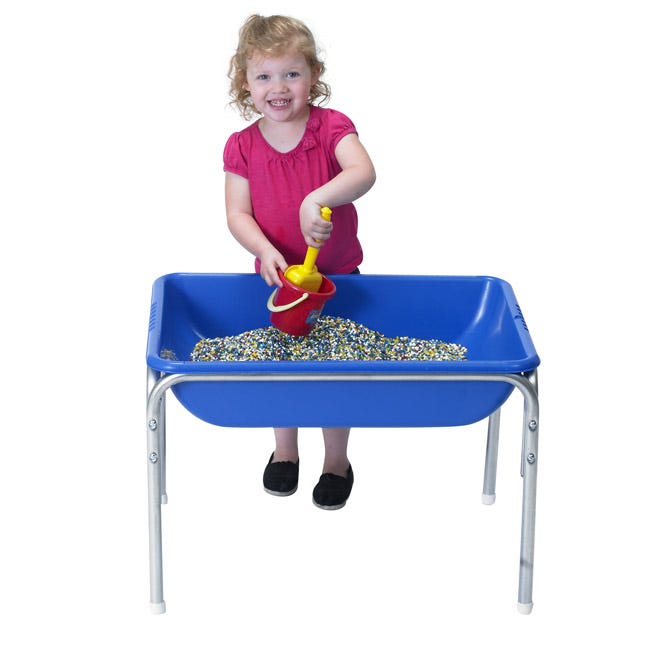 Sensory tables come in different sizes and styles, and choosing the right table for your space is important. Even the smallest classroom can benefit from a small sensory table in the corner. Filled with sand and a few scoops of different sizes, there is an opportunity to develop cognitive and language skills through "simple" play. If you have space in larger classrooms, a therapy room, or an outdoor area, consider adding more sensory tables to increase learning opportunities.
Upgrade Your Kitchen Center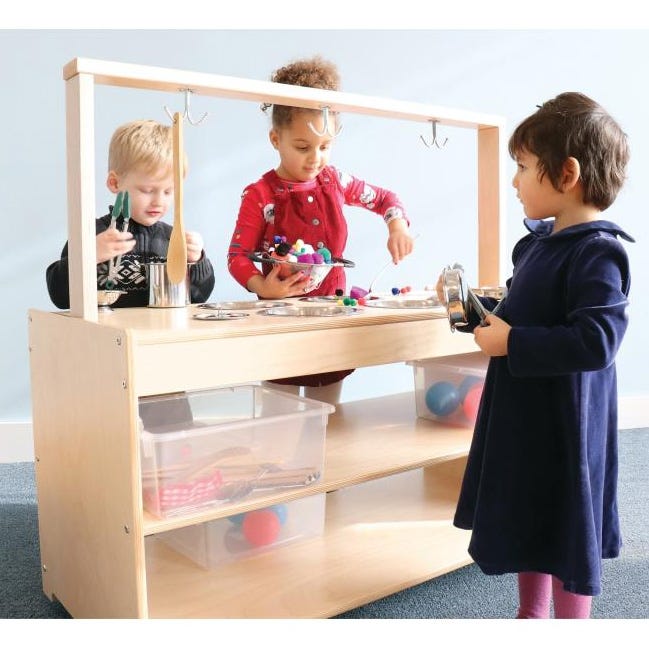 Traditional play kitchens provide a great opportunity for creative play, but you can step it up a notch with the Mobile Sensory Play Kitchen. Combining two important play areas into one space. Stainless steel mixing bowls, clear plastic storage bins, double-pronged hooks, open shelving, and ample workspace make this playing surface great for multiple learners.
Encourage Splashing and Water Play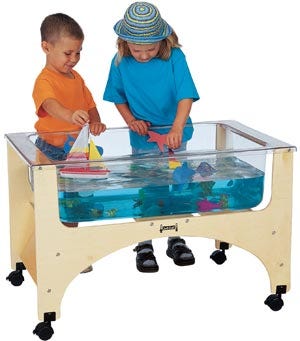 It's no secret that children love playing in the water, so adding it to your curriculum is a win-win! Great for the outdoors, the See-Thru Sensory Table has the ultimate splash control! While it can be used indoors all year long, it's an excellent addition to the outdoor classroom. Imagine all of the natural learning as they are measuring, pouring, and testing buoyancy!
Create a Sensory Science Lab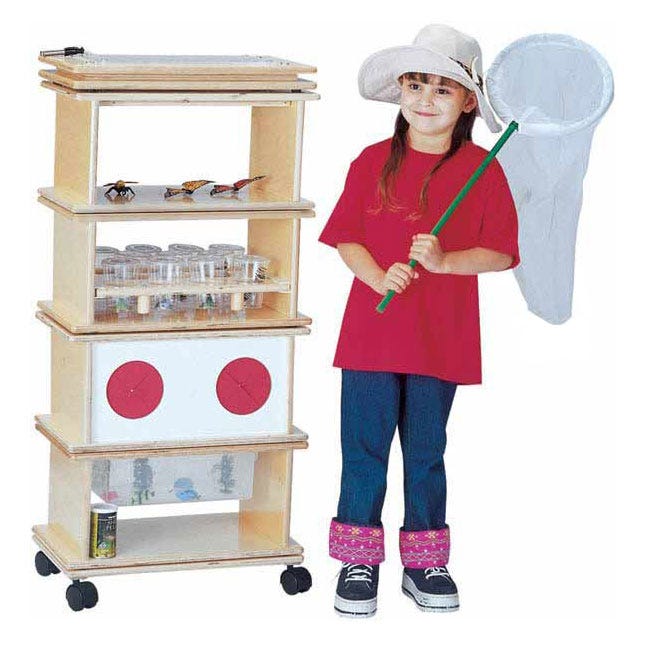 Children are curious about the natural world and how things work, which is why sensory play is so important. You can capitalize on their curiosity with the Classroom Garden and Science Lab. This cart includes multiple "labs" for scientific exploration and will be the perfect addition to your science center.
Vary the Materials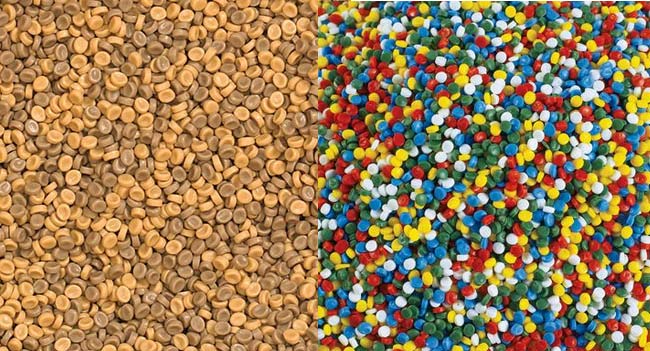 There is virtually no limit to the type of sensory materials you can use in your sensory table. Each material provides the students the opportunity to work with different textures and consistencies. Sand, rice, and oatmeal are simple and effective choices, and water is prime for outdoor play. Incorporate the Kidfetti Sensory Pellets for a non-allergenic alternative. They even float in water, making them a fun choice for any of the tables you choose!
Here at Worthington Direct, we have the knowledge and experience to help you furnish your classroom so you can focus on educating your students! Contact us today to learn more about sensory tables and sprucing up your learning environment!