November 4, 2021
33 view(s)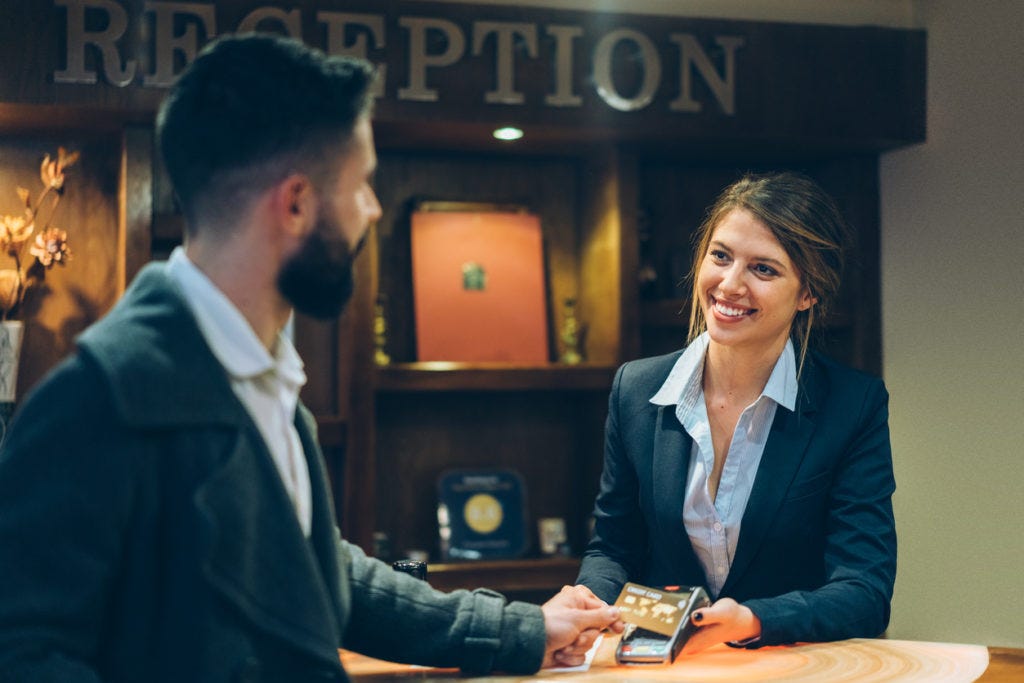 The reception area is often the first thing people see when they enter your office, and it sets the tone for your business. Reception is a high contact point for your customers as they check-in, schedule future appointments, make payments or inquire about other services, and you want to present a professional environment. Your staff also deserve a comfortable, functional work area so that they can better anticipate and meet the needs of your customers. Choosing the right reception desk is important for making a great first impression on customers and guests.
Go Classic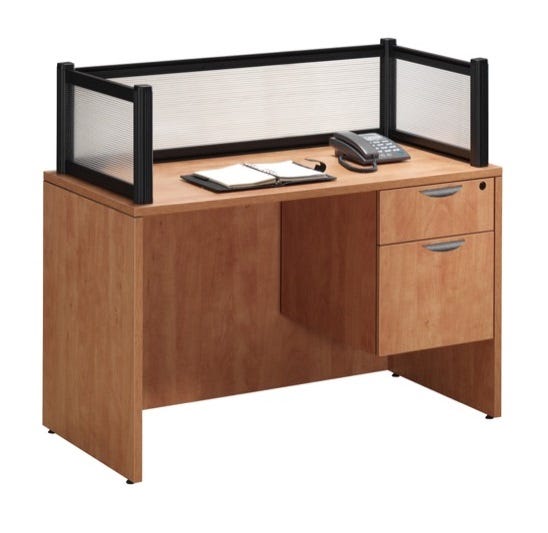 You cannot go wrong with a classic desk. We offer a variety of simple and stylish desks that are fully functional and perfect for modest reception spaces. The Borders Reception Desk is a great option that provides a single pedestal with hanging files and 12" glazed privacy panels. With your choice of color finishes, you get the desk you want to match your office space.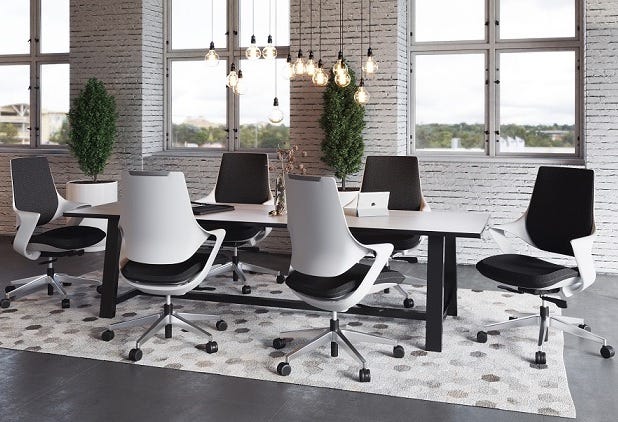 For modern offices that still want a simple reception desk, consider choosing a desk with a vintage vibe. The Mia Chair & Desk Set, with its sawhorse legs, simply update the classic desk with an airy, fresh look. Your office is a reflection of your company, so choose furniture that matches your vision and mission.
L-Shaped Desks
For the most customizable options, consider an L-shaped reception workspace. With so many reception desks offering reversible elements, you can utilize existing wall space while still creating the office environment that best suits your needs. The Deluxe Reception L-Shaped Desk Suite creates a professional, versatile reception environment with its corner desk, a reversible return, and file cabinet for storage.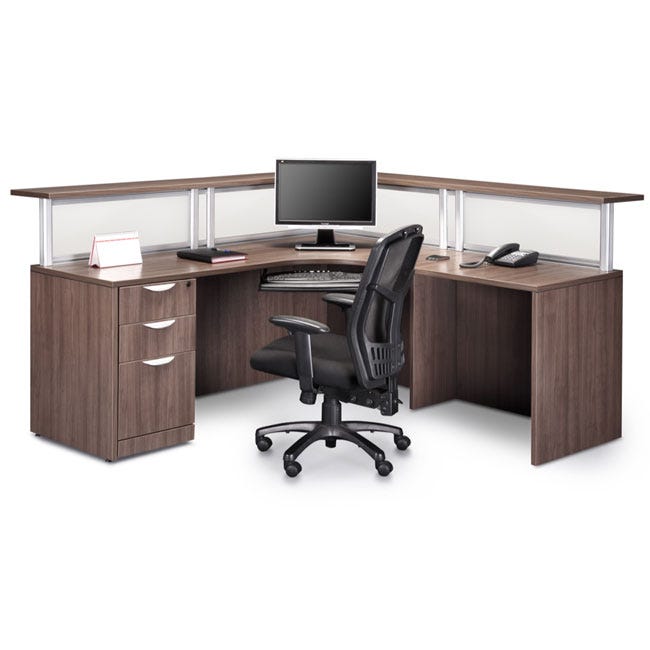 If you are looking for a workstation with a small footprint, this simple Workstation L-Desk is perfect. With modesty panels, a keyboard slide tray, and plenty of room for multiple monitors, this desk is a reasonable option for small offices with low storage needs. It comes in two sizes and has multiple color options, so you can create the ideal reception space.
Shared Workspaces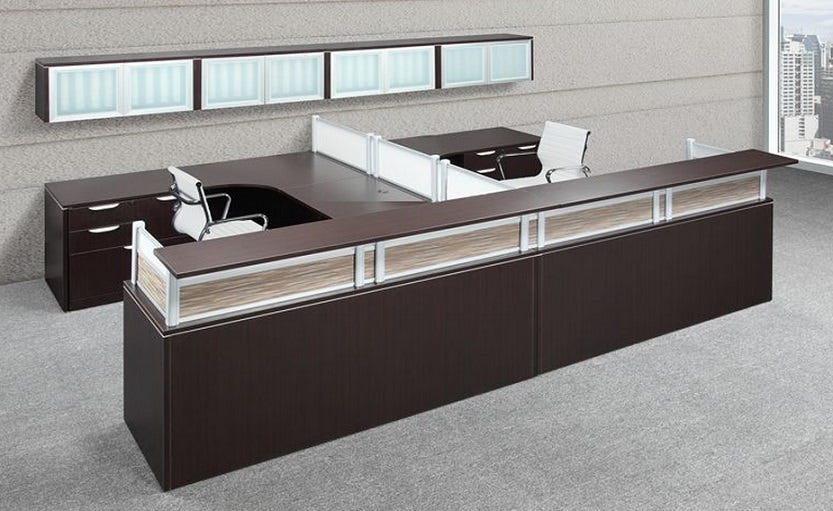 Reception areas that have higher customer volume or serve multiple functions at one time may need to host multiple employees. A fully-functioning reception suite is a great choice for busier offices. This Reception Desk Suite w/ Storage is a deluxe desk with a modern appearance. With wall-mounted storage cabinets and lateral files, there is plenty of functional storage space. Adding acrylic panels on the workstation offer privacy between employees.
If it's time to revamp your office space, Worthington Direct has a variety of reception desks to meet the needs of any office size, style, or budget. Contact us today about your reception area and let us help you make a great first impression!