You enter an empty room. The summer sun filters through the blinds. Soon, children will pour through the door, eager to learn. But first, your job is to fill this room with safe, durable school furnishing options for an optimal learning environment. Yes, it's back-to-school time, and time for you to consider the school furnishings your students will need this year.
STURDY SEATING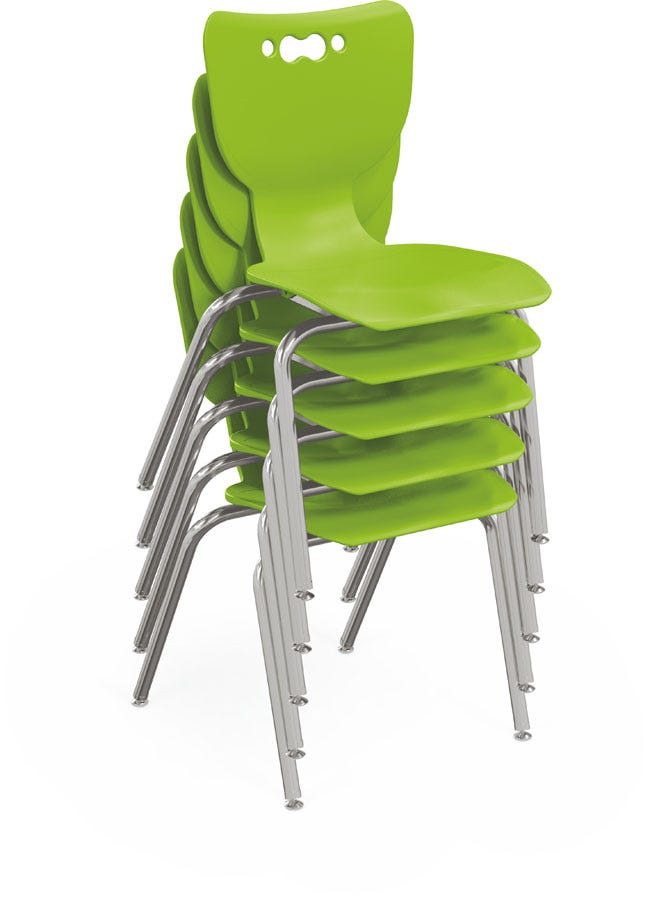 First, these children need a place to sit. Bear in mind that they don't always sit perfectly still. The range of Hierarchy 4-Leg School Chairs is ergonomically designed to accommodate many sitting positions. Constructed from heavy-duty materials with a handle built into the back, these chairs move around easily to accommodate changes in activity and room configuration.
FLEXIBLE WORKSPACES
Next comes the workspace. Children will be sitting at their desks for a few hours each day, making this one of your most critical investments. Silhouette Desks come in a set of 24 and can be arranged either in clusters or separately. Leg height adjusts easily, allowing you to adapt to demographic changes from year to year. Built-in backpack hooks keep floors free of tripping hazards.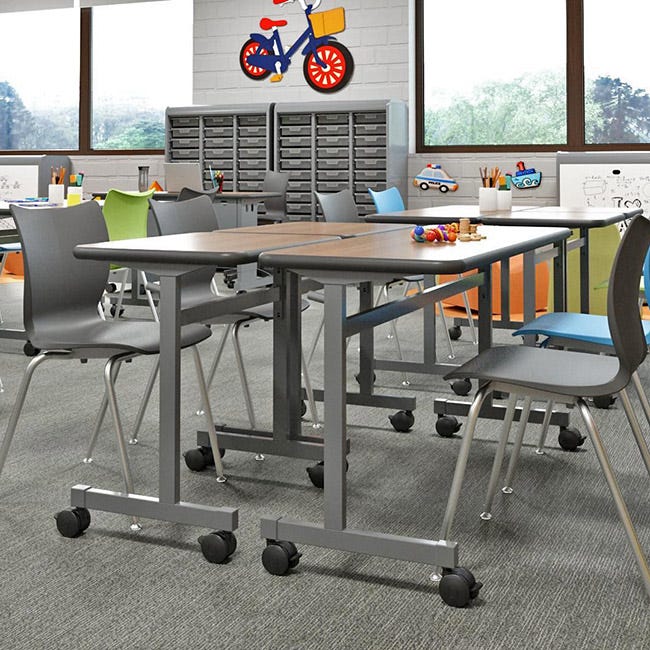 You want to create a classroom that is not only functional but also feels special and unique. The Synergy Activity Tables line features a wide range of sizes and shapes, from traditional squares and circles to more innovative, organic designs, ensuring you will find exactly the tables you need. Select from an array of surface and trim colors to further personalize your learning space.
VERSATILE VISUALS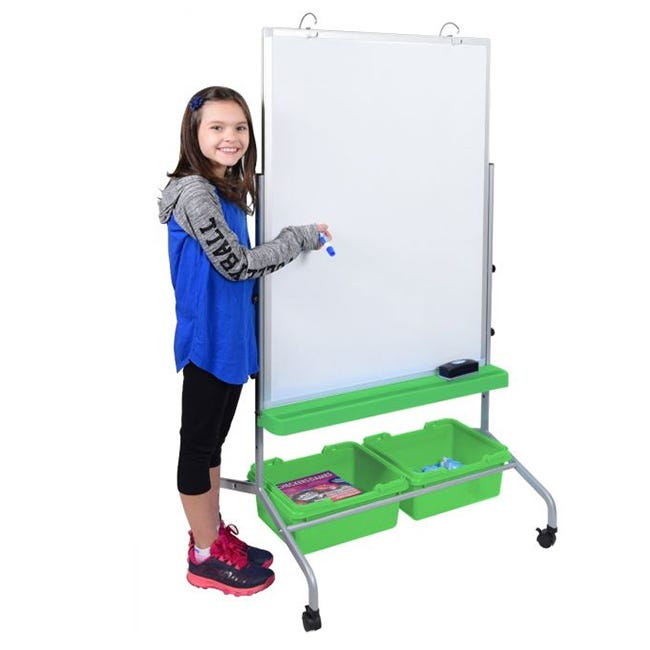 Mobile boards provide much greater versatility in the classroom than traditional bolted-to-the-wall whiteboards. Write on the magnetic whiteboard of the Classroom Chart Stand with Storage Bins directly, or attach posters and charts to the surface. The storage bins underneath economize space and offer easy access to markers, erasers, and more. You can roll the board to wherever you need and adjust the height for both teacher and student use.

Contact us at Worthington Direct for all your back-to-school furnishing needs. We're happy to help!