Shop our Classroom Tables by shape to find the perfect fit for your learning space. We offer a diverse range of shapes and sizes that cater to various student needs and teaching styles. Our tables are thoughtfully designed for daily classroom use and most feature adjustable legs. This ensures that your investment is versatile and adaptable, easily transitioning from one classroom to another or even from campus to campus. No matter the grade level or subject, our classroom tables are always up to the task.
---
At Worthington Direct, we understand the importance of reliable and durable furniture for educational settings. That's why our classroom tables are built for daily use in various learning environments. They are robust enough to withstand a myriad of activities and interactions, making them a perfect fit for any educational setting.
Which Shape is Best for Classroom Tables?
When selecting the ideal table for your classroom, there are several factors to consider. Firstly, think about the intended use of the table and the size of your classroom. For small group tutoring sessions, many teachers prefer Kidney or Horseshoe shaped tables, but a standard Rectangle table can also serve the purpose well. Round tables offer the advantage of facilitating eye contact among all seated individuals, promoting seamless group conversations. On the other hand, Half-Round tables are excellent space-savers as they can be conveniently pushed against a classroom wall along the flat side. For those looking for something truly unique and inspiring, we offer a dazzling array of classroom table shapes that feature organic designs, fostering creativity and encouraging collaborative work.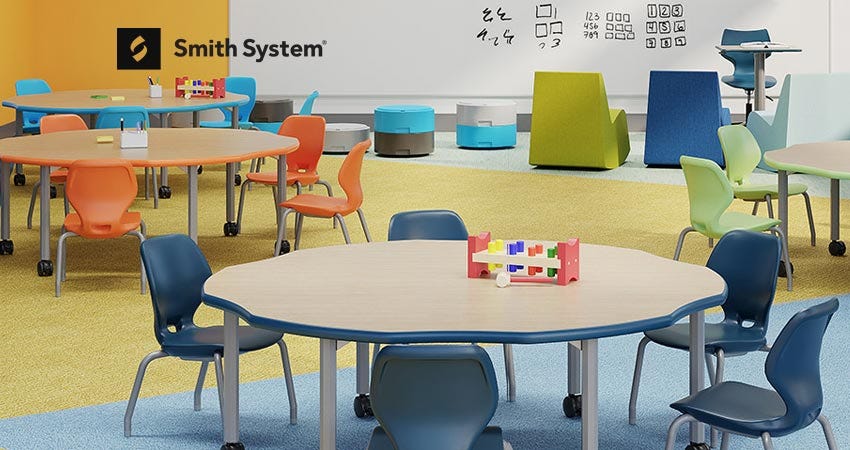 Be Practical with Classroom Tables
Practicality is key, especially if you plan to move your classroom table frequently. To prevent dragging tables and potential damage, consider opting for optional caster wheels, which allow for easy layout changes. We also offer additional features such as under-mount bookboxes and backpack hooks to help maintain a clutter-free classroom floor.
Classroom Table Maintenance
With proper use and regular cleaning, most classroom tables can last for decades. Most tables have a laminate surface which should be cleaned with warm water and soap mixture and then dried with a soft cloth. A mild cleaner and baking soda can be used to remove hard to remove stains. Avoid cleaning with harsh or abrasive chemicals that could scratch or wear the laminated surface. Do not place hot objects on surface or use a sharp knife to cut directly on the table surface.
Worthington Direct are Classroom Table Experts
No matter the size of your order, whether it's just a single classroom table or an entire campus worth of furniture, Worthington Direct is here to assist you. You can conveniently place your order online or reach out to us for a volume quote. Our dedicated team is ready to help you find the perfect classroom tables to create a conducive learning environment for your students. Shop with us today and experience the difference in educational furniture excellence!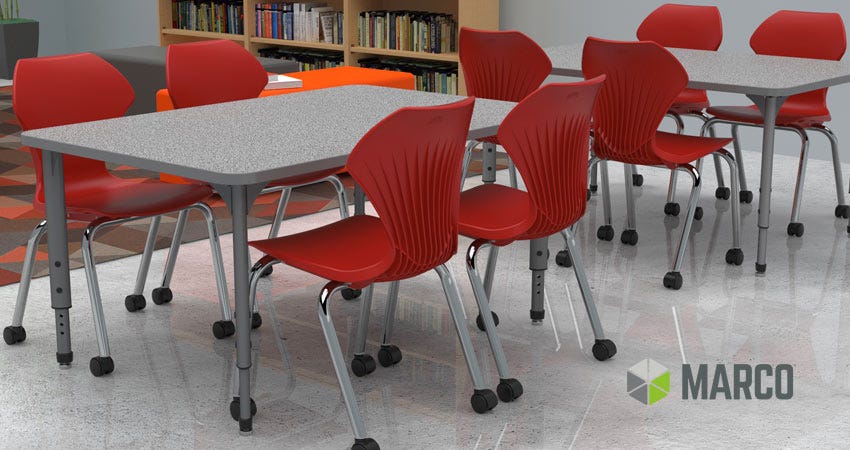 Purchase Orders
For Public Schools and
Goverment Offices
Order Now »
Worthington Blog
Read up on the latest trends
and find out whats new
Read Our Blog »